The 2014 Calix User Group Conference returns to the Wynn Resort in Las Vegas, and this year we're expanding and enhancing the Conference: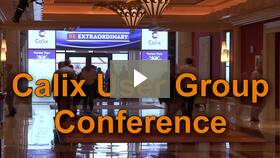 Video: See why people attend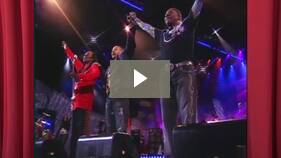 Video: John Colvin – what we're planning this year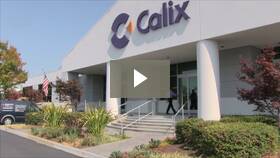 Video: Hear about areas of innovation to be unveiled this year
Training sessions: Enjoy a broad array of classes covering the most requested topics. Every Calix customer who attends the Conference will also get a free voucher for a one-day virtual training class or Specialist Certification test – value up to $295.
Breakout sessions: Learn about critical industry trends, new Calix solutions, and marketing tools, best practices, and opportunities.
General sessions / keynote presentations: Industry leaders and Calix executives will highlight industry trends, upcoming Calix solutions, and how to exploit new opportunities.
Networking: Share your knowledge and insights with Calix experts, consulting engineers, your peers, and Calix partners.
Recreation and entertainment: A variety of recreational activities on Saturday -- golf, spa, and an evening reception and ride on the High Roller ferris wheel that offers a scenic view of the Las Vegas Strip. Welcome Reception on Sunday night. Monday night Customer Appreciation Event features eight-time Grammy-winning Earth, Wind & Fire.
Justify your trip
If you need to convince your boss that the User Group Conference will provide your company with a strong return on investment, we are providing two ROI Letters you can personalize and send.
2014 Calix User Group Conference Sponsors